To AV Access community members:
Coupon for Community Members
Thanks for your support in 2023. How is your year and have you been ready for the new coming one? Black Friday sale has come - use this coupon code (BFSM10) to save $10 on every $100!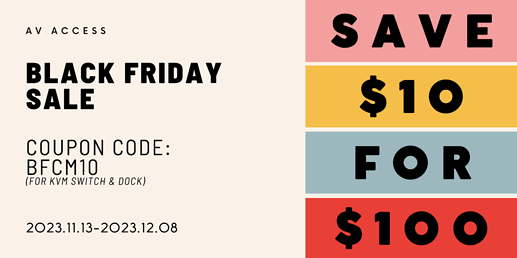 Black Friday Sales & Cyber Monday
Black Friday Sales: 2023.11.13 - 2023.12.08 EST
There is also a special sale phase during Cyber Monday's week, starting from 11.20 to 11.27 EST. More discounts are given to our users and clients. Don't forget to visit avaccess.com and check out the deals! Get what you need at the best price.