Hi. I recently moved my servers and security nvr to the basement and purchased several kits of kvm extenders & a hdmi kvm swicth from AV Access to extend hdmi and usb from the basement to my office on the second floor. This setup is to enable quick switch between multipe devices using the kvm switch on my desktop.
Here are the product links, the kvm switch: https://www.avaccess.com/products/4ksw41-kvm/ & the kvm extender: https://www.avaccess.com/products/4kip100-kvm/
The connection to my pc is working perfectly while when I push the button to switch to another device, it just failed to connect. I checked the lights and all the power & link lights are on while the LAN lights of an extender keeps flashing. What do these flashes indicate?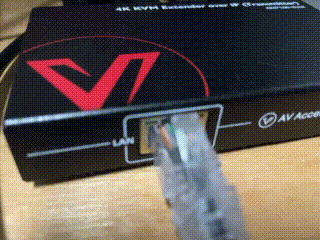 Thx.