Hi,
20% OFF Pre-sale
AV Access has recently launched a brand-new wireless conferencing system eShare W80. It's a meeting room presentation system that handles both wired and wireless screen sharing, and it supports BYOD for people to easily hold an online hybrid meeting with their team via a single wireless dongle.
The product is now on pre-sale

【20% off】!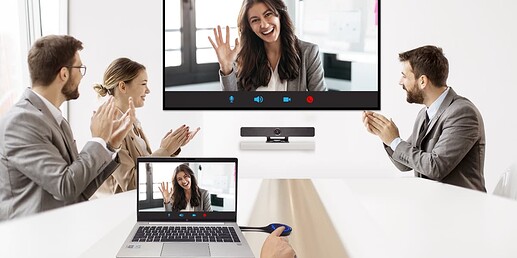 What's special about it?
It integrates in-room meeting gear including your webcam, speakerphone (or video bar), displays and whatever USB peripherals that are utilized in your meeting room.
It supports dual monitor, and also dual view for a single monitor setup.
It supports wireless screen-sharing (Miracast & Airplay).
It supports wireless conferencing via a wireless dongle.
In summary, eShare W80 empowers your meeting room, makes it capable of dealing with both in-person meetings (free screen-sharing) and hybrid meetings (where people can see well, and hear well).

Get the product: 4K Wireless Conferencing System with BYOD & USB 3.0