The best way to meet is to meet in person. Distance and technology shortage separate us, naturally. If you are still meeting your hybrid workers in a traditional meeting room, that won't be an enjoyable experience.
So you need a hybrid meeting system. And that's what AV Access would offer.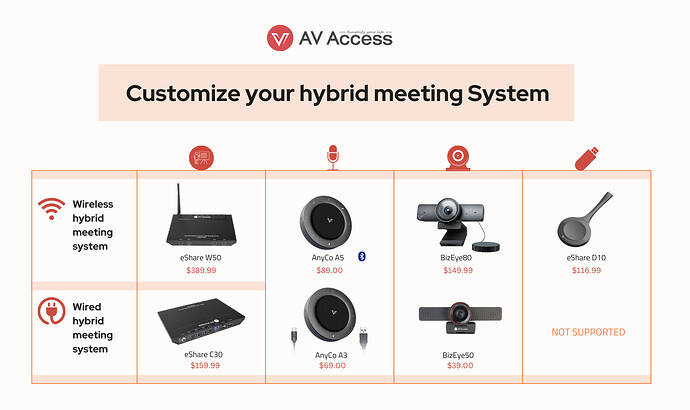 The good news is: Get the eShare W50 at the pre-sale stage will save 20%.
If you haven't ready to get a whole system for that, it's cool. You may see this infographic about what you can do to hold a successful hybrid meeting.