Pre-sale News!
The brand-new four-in-one HDMI over IP Encoder is finally launched! If you are building up your video system using the AV over IP matrix, this product combines 4 encoders into one to bring down the price and your cost.

Click here and view the product.
At the pre-sale stage, you'll save even more with 27% OFF!
What Does It Do?
This product shall be used with 4KIP200 Decoders to build your own video system and video wall. This new model (SKU: 4KIP204E) is used as four 4KIP200 encoders to connect to four different media sources like your TV boxes, Blu-ray player, or your AV Receiver.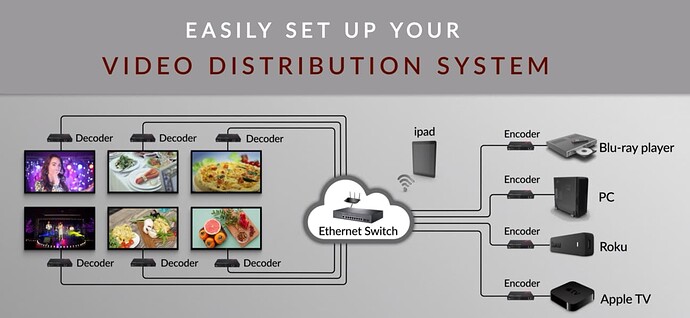 Learn More about 4KIP200
This video introduces AV Access's 4KIP200 as the AV over IP solution to build a video system or video walls. No configuration is needed for the network switch, plug-n-play models and support intuitive App control via VDirector.

Get the product:

Watch the video to learn more: