Build Your All-in-one Gaming Setup
If you're playing games on multiple devices, how to build a gaming setup that will share your monitors, gamepads, keyboards, and audio gadgets with them all?
This is a practical problem. Frequent unplugging and plugging easily wear off the connectors and you are likely to get a permanently messed up desktop with cable clutter. Buying more than one set of gaming peripherals wastes money and they take up more space in your room.
A KVM switch makes things easy. Gamers use KVM switches to share multiple devices with one set of displays & USB peripherals. I would love to introduce a KVM switch model that can be used to integrate 4 devices altogether – your desktop PC, Xbox, PS5, and your laptop.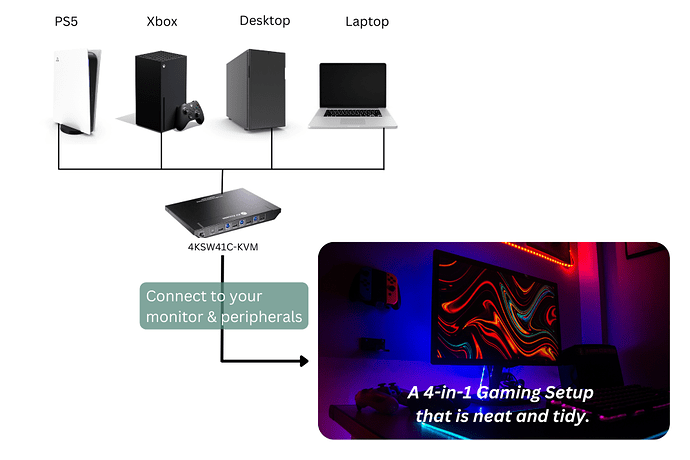 Source: All-in-one Gaming Setup for Your PC, PS5, Xbox and Laptop - AV Access